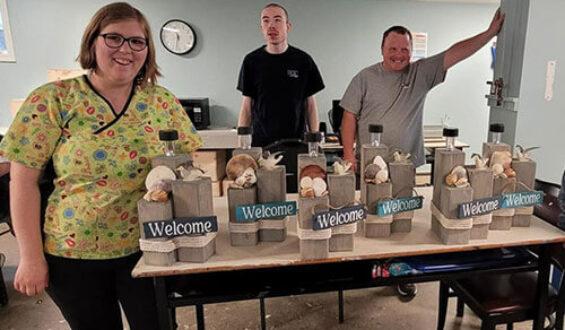 This program has a focus on life enhancement activities and promotes community inclusion. In Between Friends, schedules and activities are member directed and incorporates choice and personal interest. There is an opportunity to explore health and wellness, social and community engagement, art, and music, in a gentle environment. This program has a smaller staff to member ratio and may be for individuals who need more assistance to attend.
The ROC offers a variety of programming directed by an individual's choices and need.  Some of our programs contribute to the ROC's Social Enterprise endeavors that offer personal skill development, pre-employment, and employment development. Programming can be structured to member's personal goals to develop transferable community-based employment readiness.
To be eligible to attend the ROC there are a set of requirements needed. An individual must have a disability; must be an adult (19 years old) and be enrolled with the Department of Community Services.
If you are interested in becoming a member, you must fill out our application.  The Vocational Supervisor will contact you and your caregiver to set up a meeting/interview and give a tour. Based on the applicant's goals and review of the applicant's information, the best matched program will be recommended. You can call the ROC at 902-625-0132 and your call will be directed to the Vocational Supervisor.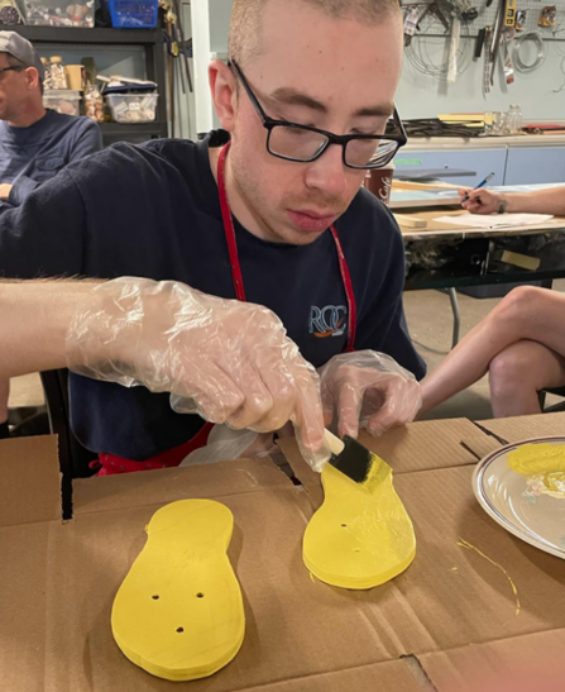 Bakery – The bakery provides the ROC Store with a variety of freshly made breads and sweets. Members can fulfill their interests by learning how to bake and gain experience in a food service environment. This program offers guidance about the safe handling of food, following recipes, packaging food, and all aspects of a working bakery.
Woodworking –  Members who have an interest in wood working can learn and gain experience in the ROCs woodshop. Whether for personal interest or for pre-employment training, this program teaches safety and skill building with wood equipment and tools, following steps to craft patterns, painting and stenciling, assembling wood crafts, and exploring ideas for projects.
Recycling – This program involves gathering refundable recycling from local businesses and our drop off recycling bin. Members sort and bag the recycling and bring it to the Enviro Depot. Currently, the ROC is the community drop for electronic waste.
ROC Store – The ROC Store is a Thrift store that offers a variety of products that are either made at the ROC or purchased from local and wholesale vendors. Baked goods and wood crafts are found in the Store. The ROC Store also accepts donated housewares and clothing. Some items are used for our Online Auction. The ROC Store itself offers program training that incorporates all aspect of retail from personal presentation, to organizing, sorting donations, preparing clothes to sell in the Store, customer service and learning how to handle cash and point of sale machines.
The ROC Society offers a variety of options for individuals with disabilities that require a supportive living environment.  We offer support in three areas; a group home (Shalom), Independent Living Support (ILS) and Respite.
Referrals for Residential Services come from the Department of Community Service Disability Support Program.
To apply for Services please contact the Department of Community Service nearest you. https://novascotia.ca/coms/disabilities/index.html , call toll-free number at 1-877-424-1177 or visit a Community Services office Monday to Friday, 8:30am – 4:30pm.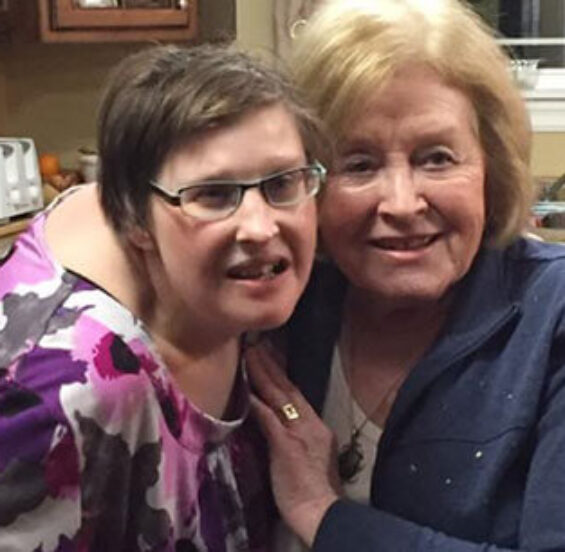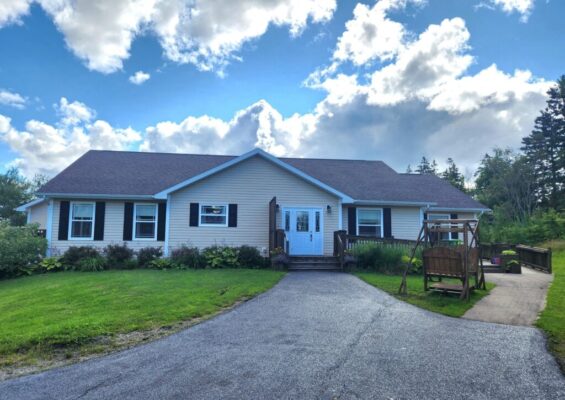 Shalom provides supportive residential services for individuals with disabilities. Our goal is to provide these services in a home atmosphere that enables each resident to reach his/her highest level of independence. Residents gain confidence and have choice in their care plans. Shalom helps support and develop community inclusion, working with community partners to meet the needs of residents.
Respite is offered at Shalom; it is short-term temporary care for families who care for individuals with disabilities.  Respite provides time for families and/or caregivers to recharge their energy.  Individuals need to be nineteen years of age, be referred by the Department of Community Services and be accepted by the ROC as a visitor to Shalom.  Shalom is home to five individuals who have a choice as to who visits their home.  Individuals are eligible for sixty days a year to access respite services.      
When staying at Shalom this service enables the individual to experience the benefits of living in a home-like environment while receiving necessary assistance and support.  We assist in maximizing their potential in all areas of daily living and community independence while ensuring their safety and wellbeing.  During their stay, the individual would participate in all activities in the home, such as cooking, shopping, social activities, social interaction, household duties, and a wide variety of community activities.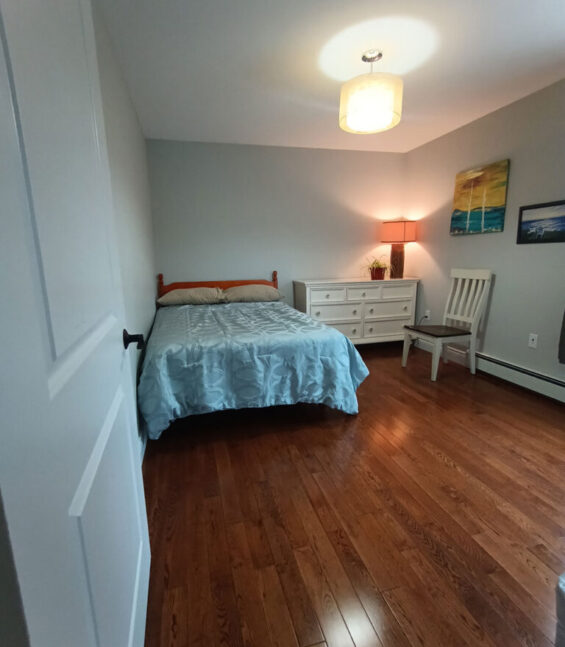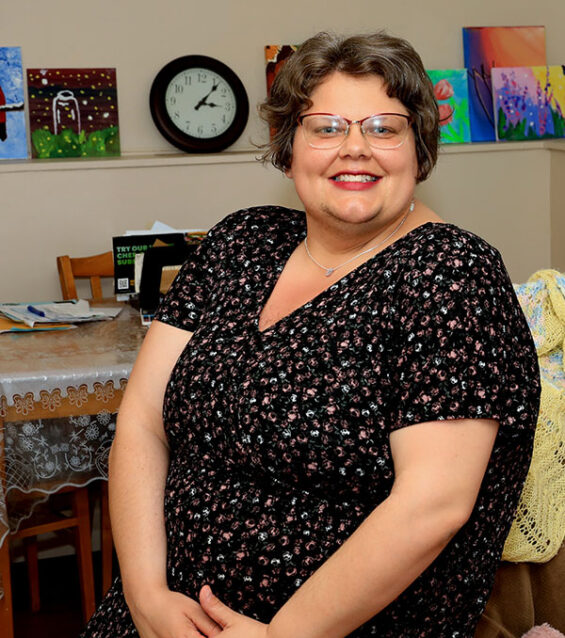 Independent Living Support (ILS)
The ROC Society started supporting the ILS program in 2006. It provides support to individuals who reside in their own homes or in apartments.
The ILS program is designed to assist a participant to maximize independence in their instrumental activities of daily living, such as: maintaining a household, laundry, shopping and banking, preparing meals, transportation for community access, participating in leisure, volunteer, or work activities.  Individuals will have the support to build and maintain connections and relationships with family, friends and other community members and resources.  The program will also assist an individual with the promotion and maintenance of their health and wellness.  We will help the individual recognize their potential and help facilitate opportunities for their continuing growth and personal development.